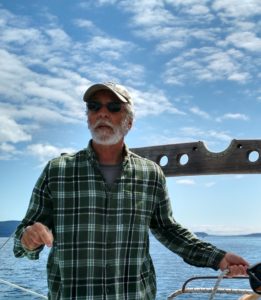 I began my survey career in 1985, apprenticing for an established surveyor in Annapolis, MD. In 1986 I moved to Seattle and apprenticed again with a master surveyor. In 1988 I became an independent surveyor serving the Seattle area. Not too long after that I moved to Orcas Island where I started my practice.
I have been writing a column in 48 Degrees North magazine called "Ask The Surveyor" that I started in 1988.
The old saying "There is nothing, absolutely nothing half so much worth doing as simply messing about with boats" has been the theme of my lifestyle and career.
Tom Averna
Call: 1-360-376-2770
Email: orcassurveyor@gmail.com